Music Player
Feature Screenshot
More screenshots »
Modding Instructions

9th October 2009:
Modding part 6.
This time we learn how to translate the East India Company to your own language.
Read more »
Designer's Blog

15th July 2009:
Naval warfare, part II.
Lead designer Kim Soares takes the helm of a frigate and shouts: "Port side, FIRE!"
Read more »
Sign up for EIC Newsletter
Keep yourself posted on the latest news about East India Company.
Email-address:
Sign up for Paradox Newsletter

Sign up for the Paradox newsletter, and get all the news directly from Paradox Interactive.
Email-address: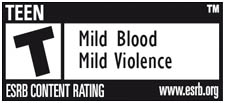 Pirate Bay Contest
31st August 2009
Paradox Interactive and Nitro Games has launched an all-new contest to reward players of the popular DLC East India Company: Pirate Bay. Based on the naval strategy title's in-game reward system (which offers points to sea dwellers as they progress in the game and climb up its ladder system) the two week event will call on players to challenge themselves to gain as many points as possible in the Pirate Bay campaign.

At the end of these two weeks, the top three players who have managed to gather the most pirate points and top the ladder will receive a $100 Gift Certificate on GamersGate for any Paradox titles released on the platform prior to September 13.

The contest will start on Monday August 31st at 3pm CET/9am EST and end on September 13 at 6pm CET/12 noon EST.

Check out the contest ladder here.
Check the press release here.

News Archive »